Calpe
Calpe property, holiday and tourist information
The town of Calpe with 11 km of calm blue water of the Mediterranean is a place where modernity, natural beauty, gastronomy and culture are part of the everyday life of it's inhabitants who welcome tourists and visitors with warm hearted hospitality.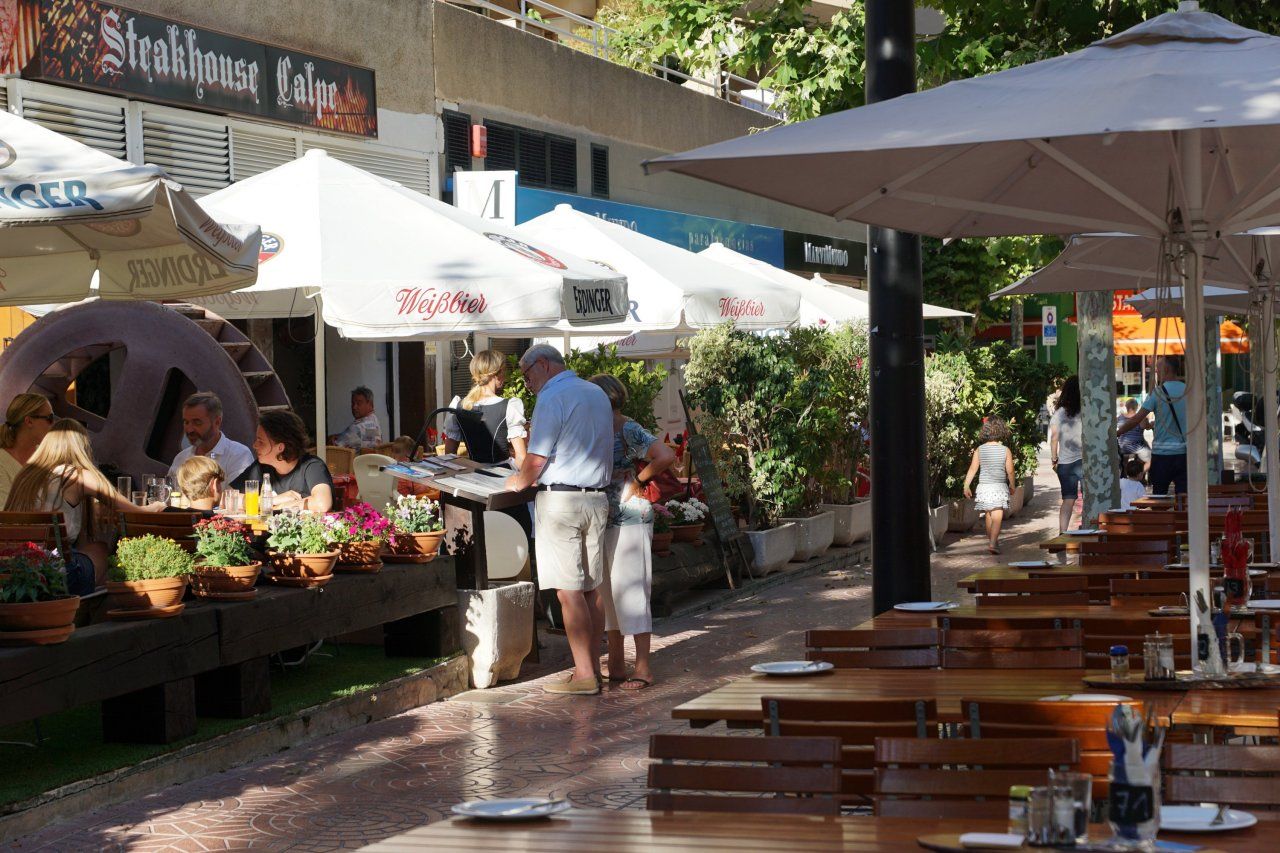 The spectacular Rock of Ifach, the symbol of the Costa Blanca, now a nature reserve, soars 322m high and dramatically divides Calpe's two fine beaches and the bustling fishing port with it's famous restaurants.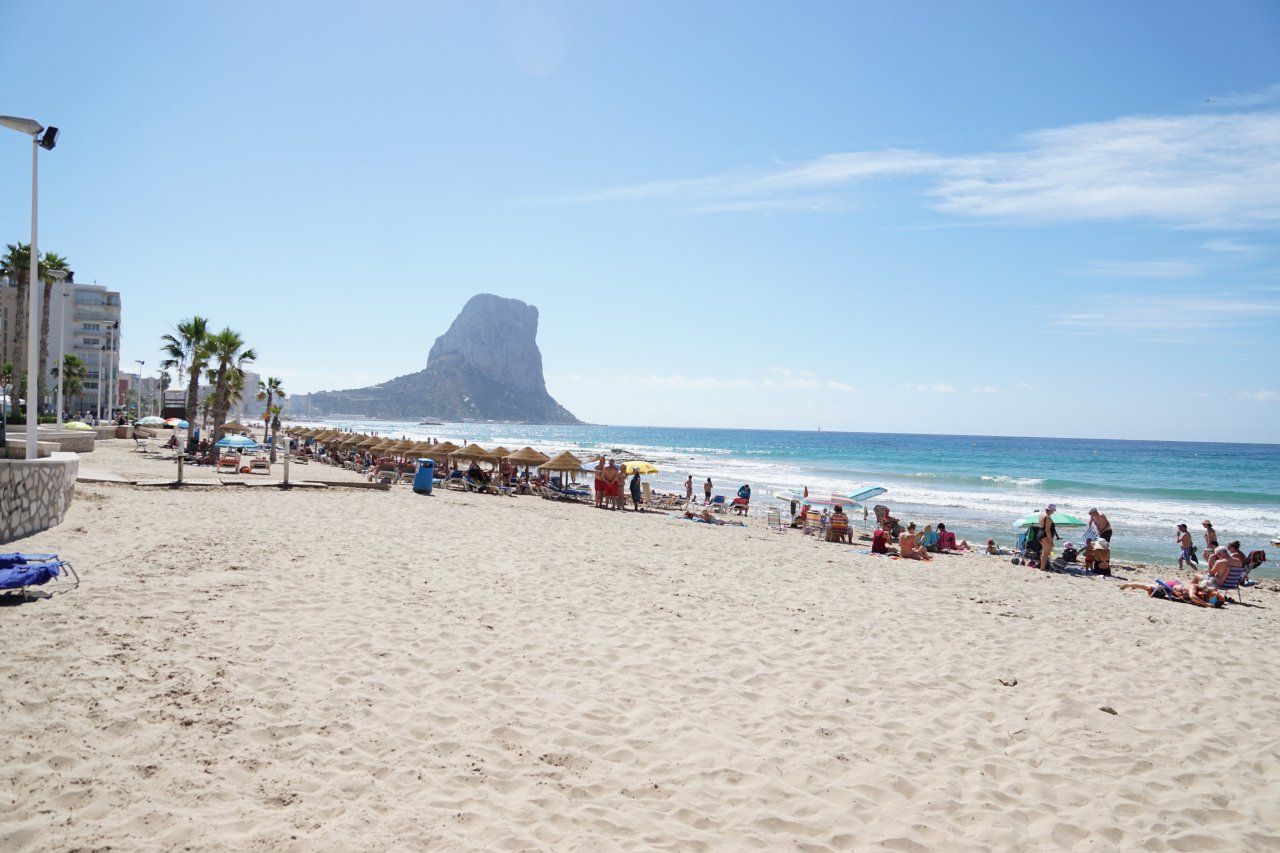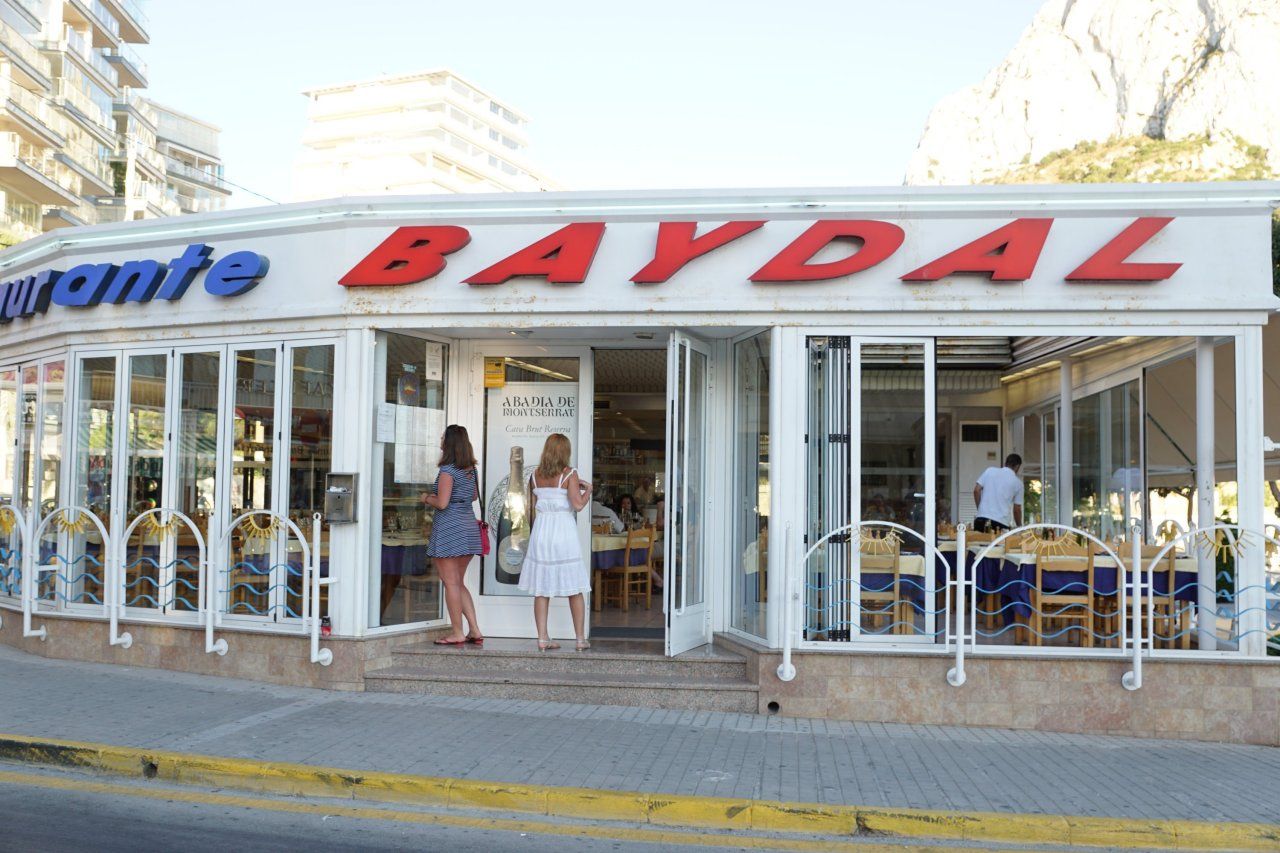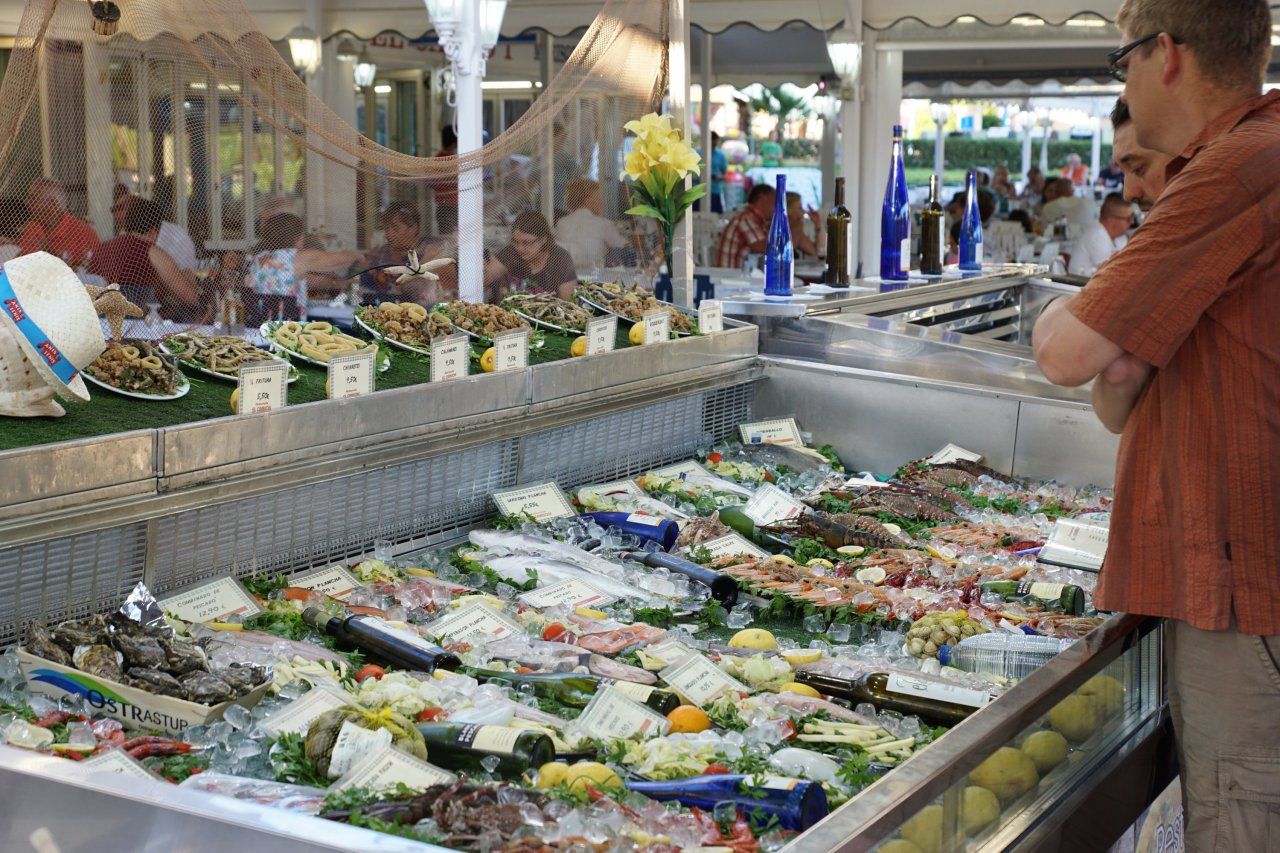 Sailing and scuba diving are two of the sports par excellence in Calpe with hiking and climbing have and enthusiastic following as do tennis and bowls. Only a short drive away, the town also benefits from excellent golf courses to suit all abilities and handicaps.
Modern buildings and wide avenues harmonize with an ancient fishing village where locals and visitors can enjoy all kinds of entertainment from popular seafood restaurants in the port, tapas in the many bars to gourmet meals in fine new International restaurants, and should your visit coincide with one of its many fiestas its memory will live with you forever.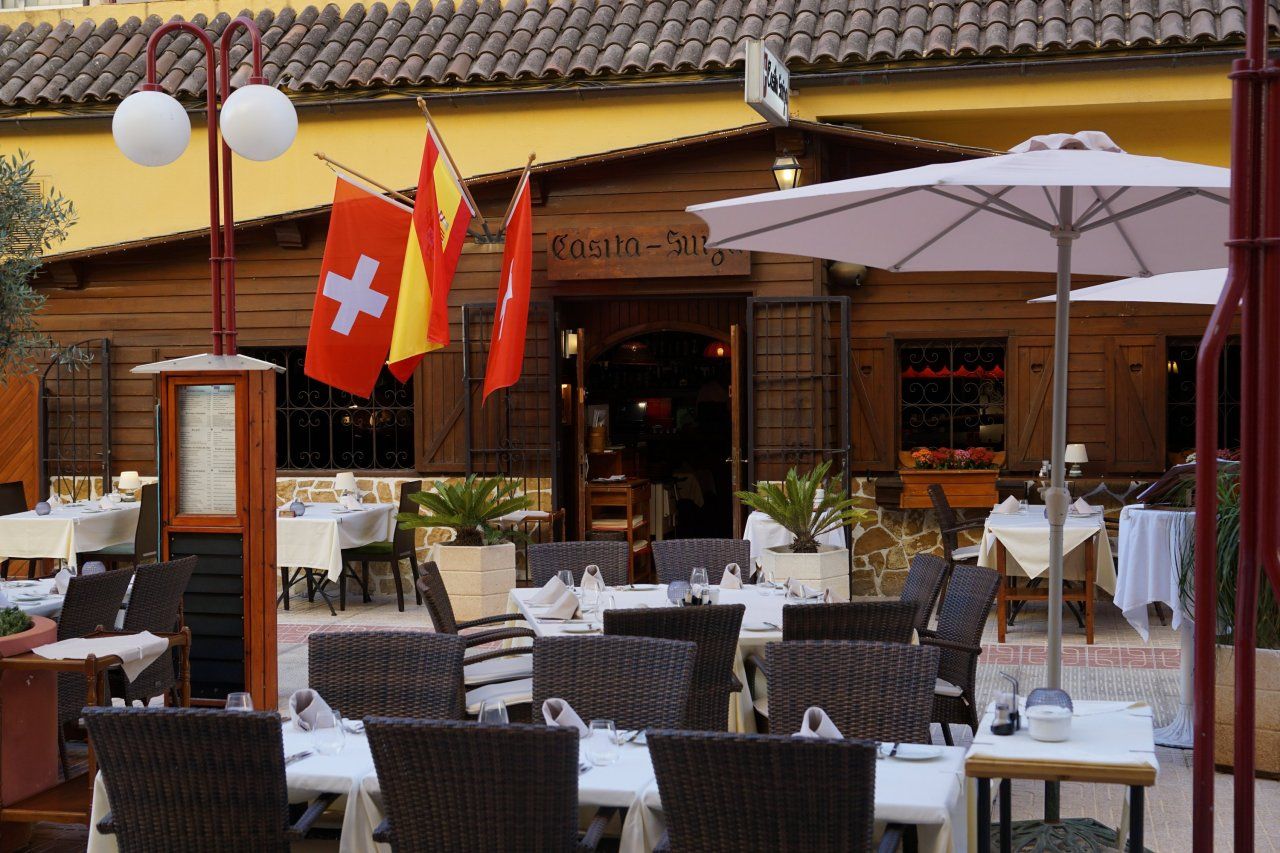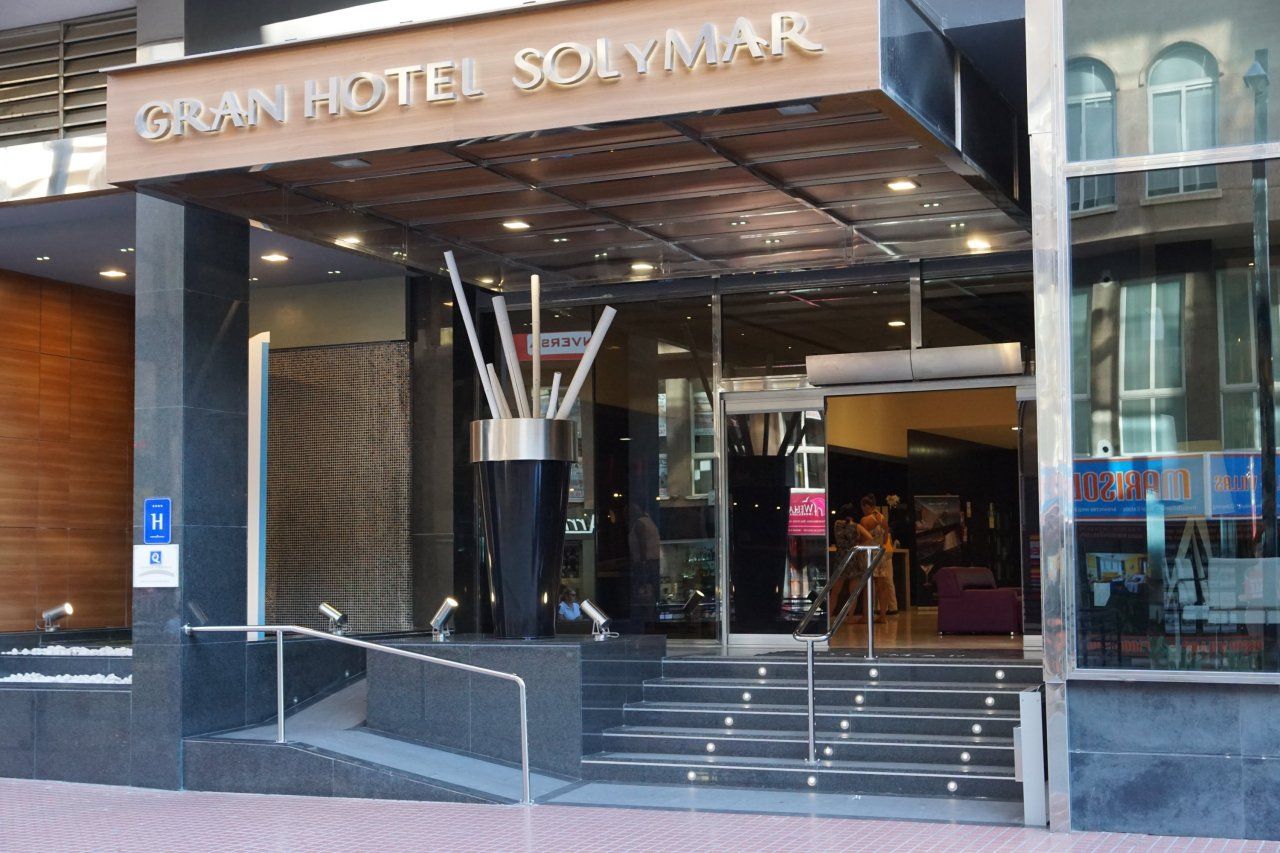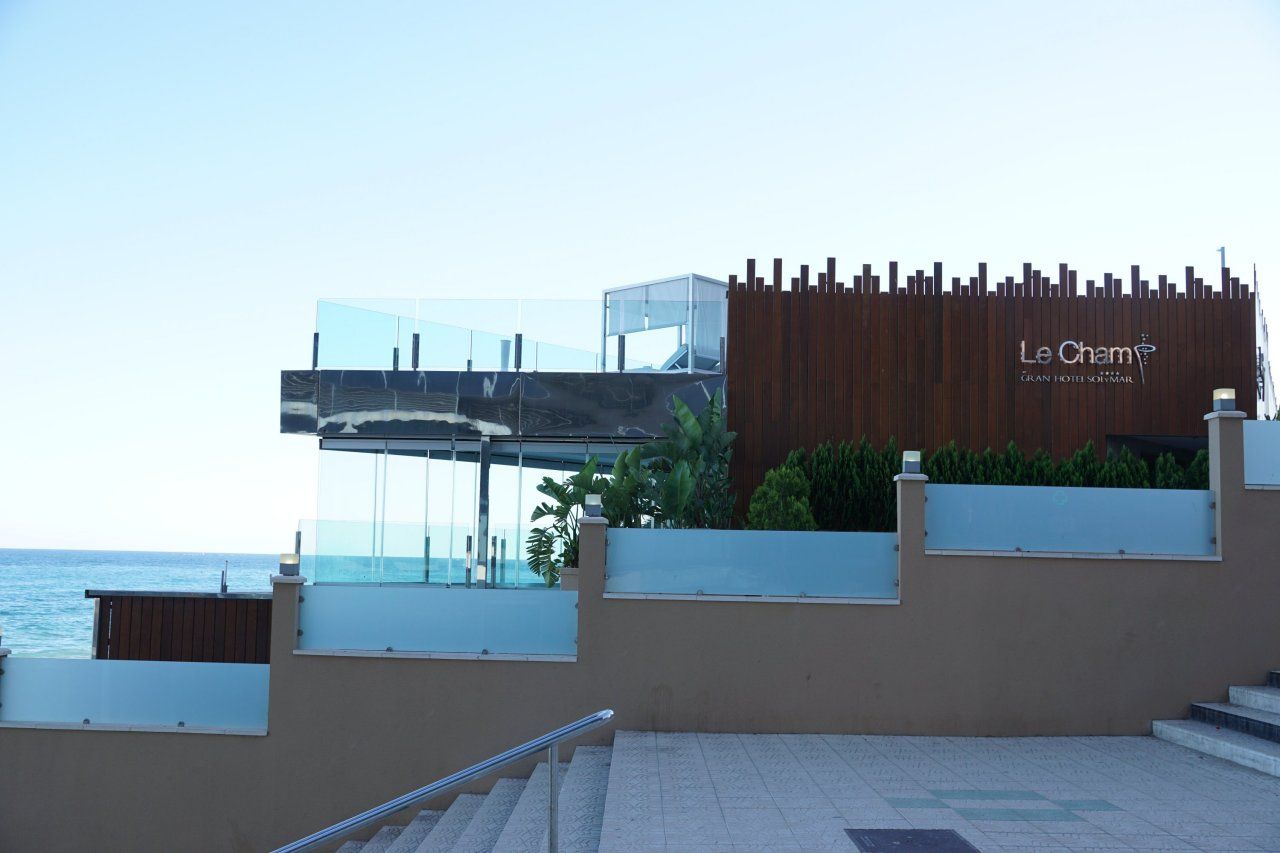 La Ciudad Heroica (The City of Heroes) is a unique combination of a vibrant town, great beaches and natural attractions combined with modern facilities to make Calpe the first choice among new Costa Blanca residents and people looking for a second or principal home. It's the fastest growing town on the Costa Blanca with a constantly renewed choice of fine accommodation, restaurants and other private and municipal services. Calpe town hall has an active program of "greening" Calpe with tree planting and developing new higher quality urban areas such as the Avenida Europa between the town and the port.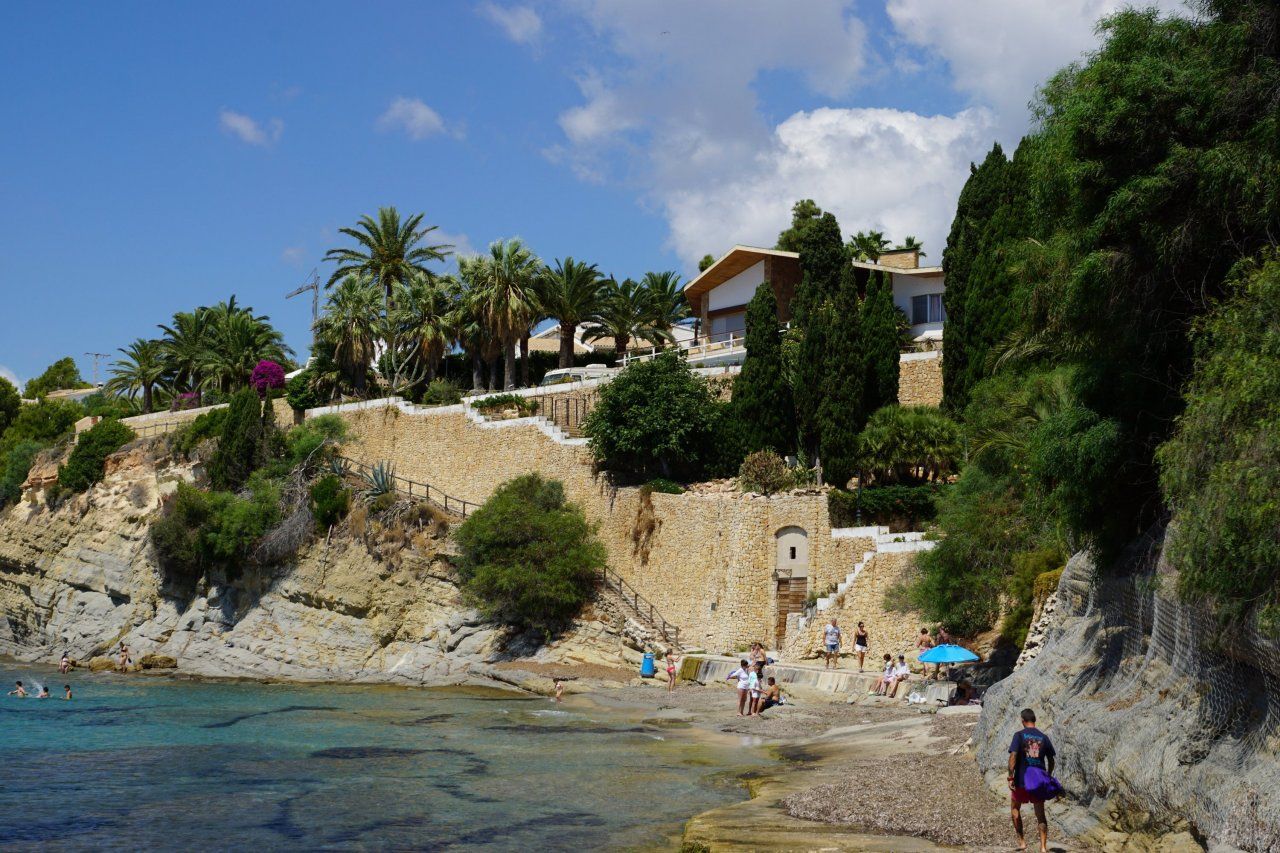 Calpe facts and figures:
Inhabitants: 35.000 (ES 37%, GB 15%, DE 13%, BE 8%, Others 27%)

Access: Motorway A7 exits 63 and 64. National N332 two Calpe exits. Alicante airport "El Altet" 70km. Railway "Trenet de la Marina" Denia - Alicante. Bus service "Alsa" direct to the airport leaving Calpe central bus station 10.30hrs, 13.30, 16.30 and 19.30 with journey time of 1 hour 30 minutes.

Nature: The Peñon de Ifach (Rock of Ifach) nature reserve. If you're feeling fit there's a path to the summit. The Salinas: A natural salt lake with Flamingos and Herons.

Restaurants: 168 including traditional Valencian and Calpe (typical dishes - "Cruet de Peix", "Putxero amb Pilotes", "Fideua"), Swiss, Dutch, German, Italian, Indian, Chinese etc. See our Calpe restaurant reviews.

Sports: Sailing - Calpe yacht harbour. Max. 5m. Golf - Golf Don Cayo. Panoramic views of the mediterranean. 3078m, 9 holes, par 36. Urbanizacion Sierra de Altea. Club de Golf Ifach. Panoramic sea views from the clubhouse. 3406m, 9 holes, par 60. Urbanizacion San Jaime. Tennis - Calpe Tennis Club. 6 clay courts open to the public. Altea Hills Tennis Club. 4 clay courts open to the public. Mountain Walking - The "Costa Blanca Mountain Walkers". Twice a week with an easier walk on Saturday. Scuba diving - Puerto Blanca harbour. Urbanizacion Maryvilla. Specialized shop and diving club. Basetes harbour.

Fiesta calendar: January 5th - The Three Kings. The children receive their presents from the three kings at the Plaza Colon. March 19th - "Fallas" Giant papier-mache statues on satirical themes that are ceremonially burnt. June 24th - "San Juan" Hogueras de San Juan. Chapel of La Cometa. July 16th - "Fiesta de Carmen" in honour of the Virgin and in remembrance of fishermen lost at sea. August 5th - "Virgen de las Nieves". A centurys old fiesta with an impressive firework display. Offering flowers to the Virgin. October 9th - German Beer Festival. Beer and music with German bands. End October - "Moors and Christians" in honour of the "Santisimo Cristo del Sudor" patron saint of Calpe since 1682. Starts with an invasion of the beach by the Moors. Defense of the town by the Christians with a gun battle. The locals are members of Christian or Moorish clubs "filas" eg. Almogávares, Almorávides", "Templaris" and dress up accordingly. Spectacular firework display and parade.

History: Calpe has been inhabited since the earliest times and until recently has made its living from fishing and almond and olive crops. It occupies a strategic position on the coast (the Peñon and Mascarat pass). B.C.: Neolithic, Iberians, Phoenicians, Carthaginians. A.D.: Romans, Visigoths, Arabs/Moorish until the 1254 Christian re conquest by Jaime of Aragon. The coast was attacked by North African pirates until the 17th century, accounting for the town walls and watchtower.