Calpe Restaurants
Puerto Blanco *****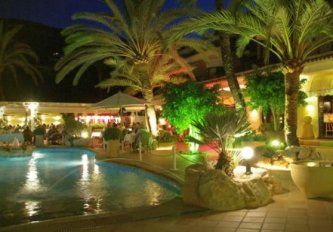 This is probably one of the best restaurants in Calpe situated next to the small harbour of La Canuta. Follow the sign for Mar y villa (Maryvilla), turn right on small roundabout opposite the Guardia and follow the road down the hill for 1km with the restaurant located at sharp right bend with the harbour just in front. Puerto Blanco Harbour - Tel: 965830977 www.puertoblanco.eu
Casa del Maco *****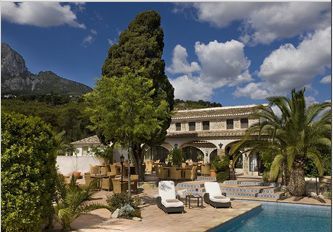 This too is an extremely good restaurant, in summer on the terrace, with the most magnificent view towards Calpe. Set in the hills above Calpe Pou Roig-Lleus, follow the N332 road towards Benissa and after a small garden centre turn up left with a gradient turn and follow a small single track road that continues for 2km and you will see signs. Well worth the effort. - Tel: 965732842 www.casadelmaco.com
El Toro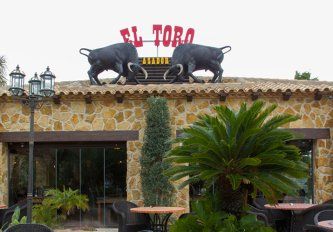 A good new charcoal grill restaurant specializing in Argentinian Angus beef. The steaks and mixed grills are great and are served in an impressive wooden beamed restaurant and open summer terrace with a completely international clientele. Everything is a little oversized, including the portions, but that isn't a bad thing and the waiter is an Antonio Banderas lookalike. Located 20 meters along the Merced road from the new Mercadona. - Tel. 965836088
Restaurante Brabo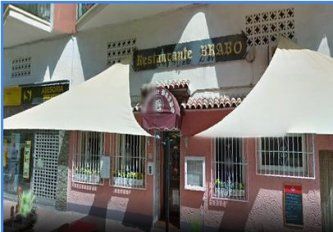 You're not likely to go here be accident. If the garish pink exterior doesn't stop you the confused interior jumble might, with moorish arches, a stuffed deer, swiss cuckoo clock etc. However if you can get passed the decor it's probably the best value/ quality in Calpe with excellent imaginative Belgian cooking presented in ample quantities. Very highly recommended with great menus from € 12 - €20. Try the fish gratin. Calle La Pinta 22, Tel 965837165 (closed Tuesdays).
El Andaluz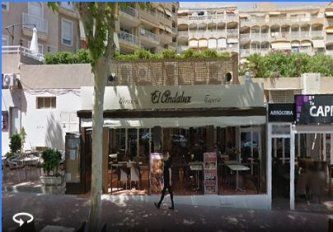 One of the best places in Calpe for a delicious Paella or a fresh selection of tapas. El Andaluz has been providing fine rice dishes to the locals for years at an excellent quality/ price with an alternative being a "picoteo" of various imaginative tapas for € 10-15 or a la carte for €20 - 25. A traditional Spanish ambience with many local regulars. Better to book the Paella in advance (min.2 people) but it you don't it still comes in 20 - 30 minutes. Highly recommended. C/ Pintor Sorolla 21 Tel: 96 583 5566
Mundo de Carne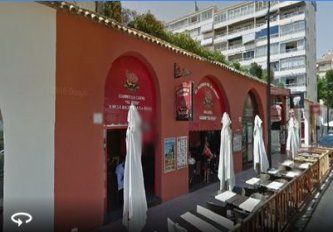 Just round the corner from us in C/Blasco Ibañez, this is a steak restaurant with a difference. After ordering an entrée (for instance one of their excellent salads) you take your table ticket to a cold counter/display and choose a steak (sirloin or entrecôte) cut as you want and directly weighed. The choice of beef is Argentinian Black Angus, Gallego, Catalan or Pyrenees and is all delicious. You choose a baked potato or French fries as an accompaniment and go back to your table. The sweets are also very good. Highly recommended with a local and foreign clientele. C/Blasco Ibañez 21. Tel: 95 583 9416. Now closed (2018) - What a shame - it was really good.
Abiss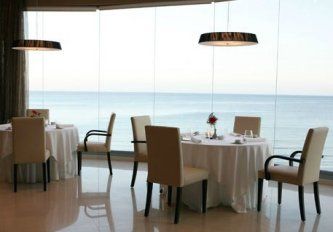 The most modernist of Calpe cuisine in a minimalist ambience with great views over Calpe beach and the Peñon de ifach. Situated on the ground floor of the Gran Hotel Sol y Mar**** with the entrance on Calle Benidorm, we found good rice dishes and a careful chefs signature cuisine without forgeting representative fish dishes of Calpe village, ideal for exclusive parties or just a surprise. Tel: 965839143 www.restauranteabiss.com
Arte y Café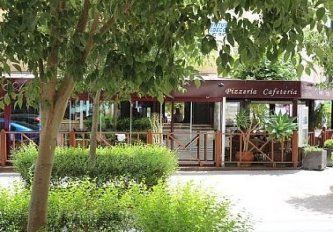 A very popular place for lunch situated on the corner of C/Corbeta and C/Pintor Sorolla. The Italian owner (Antonio Marchese ex Restaurant Piazza San Marcos) has now moved on to the Old Town, but the new owners still offer a daily updated menu, stylish modern decor and a three course menu for two for around €20 - 25. Also quick and friendly service. Recommended. Tel: 965875386
La Viña de Calpe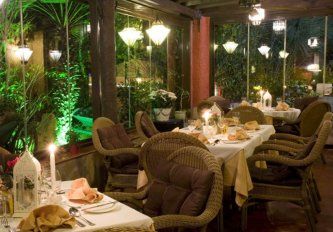 This is a lovely olde-worlde type restaurant with very attentive staff. You get good Spanish and European cooking here with a pre dinner drinks bar to study the extensive menu. Found on the right side of the Merced road, keeping the Hotel Esmeralda to your back. Take the road with all the red & white speed bumps 500 mts on the right. Menu also in Russian and popular with Calpe's Russian residents. - Tel: 965830955 www.lavinadecalpe.com
El Boqueron de Plata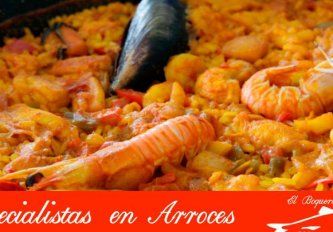 Hidden away in an apartment building half way up Avenida Valencia (parallel to Avda. Gabriel Miró). Local Calpe people are here for the super fresh fish and seafood dishes in the traditional Valencian style. It's family owned and often full at midday. It's one of the restaurants in the La Taula, Alicante Gastronomic Club with a choice of three daily menus apart from á la carte.- Tel: 965835539
Restaurante Baydal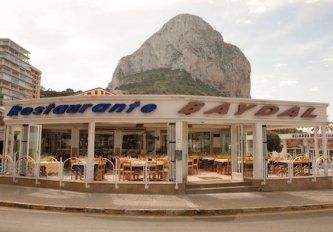 With us now for more than 50 years, this is undoubtedly one of the reference points of Calpe, with a rich collection of tapas at the bar, prawns, boiled crayfish, lobsters, pescaditos, baby octopus, seafood platters or if you wish, take a seat in the main restaurant for sea food dishes, paellas, fried fish ... all best quality and perfectly fresh. You can find it directly in front of you taking the road down into the port.- Tel: 965831111 www.baydal.es
Dracula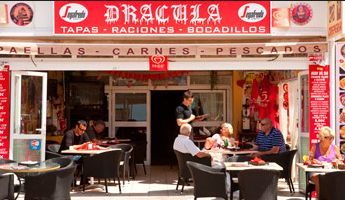 Something different! Just across the road from the Baydal in Calpe port. The owners Florina and Marius Mohanu come from old Transylvania (hence the name) and offer a variety of tasty Rumanian dishes from the Transylvanian region prepared by the head of kitchen Cornelia Ciornei. They recommend the home made patés and soups, Rumania salad and sausages and dried meats imported from Transylvania, not to forget the maize polenta with goat's cheese. A new and popular restaurant. Tel: 965839211
Real Club Nautico de Calpe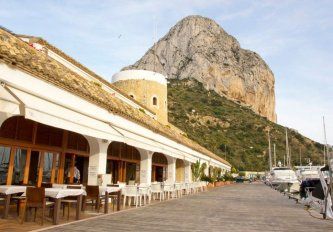 In the fine surroundings of Calpe Yacht Club at the foot of the Peñon de Ifach you can find this restaurant reached over wooden decking and looking straight out over the moorings. The owner, Jaime has a long experience of the restaurant business and both the rice and fresh fish dishes are his recommended highlights. Apart from the typical seafood entrées it's an ideal place to take an aperitif on the terrace. - Tel: 965874860
Restaurante Maryvilla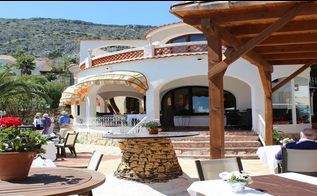 This professionaly run establishment offers German/ European style cooking with flavours from the orient. Good quality food served in nice surroundings this restaurant is listed in the Gourmet Guide and is worth a visit. Located in the heart of Maryvilla with good views. - Tel: 965834959 www.restaurante-maryvilla.com
Oscars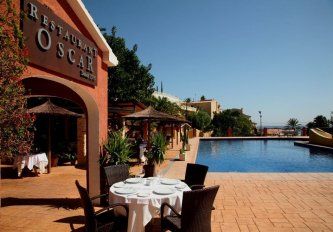 Named after the owner and his son this restaurant is only open through the summer months, such a shame as it has excellent food served by Oscar and his attentive staff. So pay him a visit from March through October, inside or out seating is comfortable. Located on Maryvilla and popular with Calpe's German visitors. - Tel: 965832016 www.restaurantoscar.com
Los Dos Canones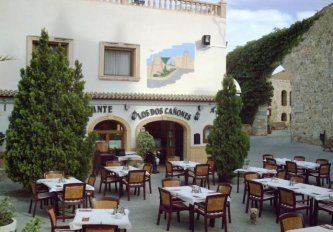 A highly recommended family restaurant in the Old Town square. Friendly service, good prices and excellent meat and fish dishes (try the Dorada) with visitors returning year after year. Something of an institution with good wholesome Spanish cooking. Somewhere for your list if you like to eat out regularly - Tel: 95837492
Pizzeria Campanari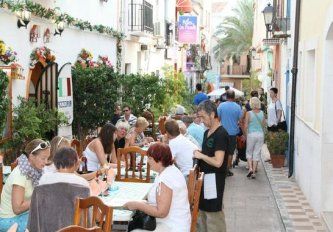 A charming pizzeria in the Old Town offering homemade bread rolls and delicious crispy pizzas. Quick and friendly service at a reasonable prices with nice pavement tables and a great ambience. All year round and busy in summer. - Tel: 965833231
Rincón de Calpe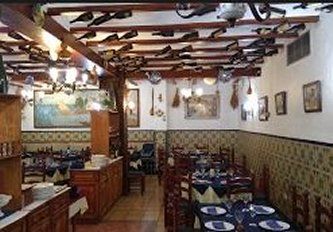 Tucked away up a back street, walk 2/3 of the way up Avenida Gabriel Miró and turn left into C/Oscar Espla and you will then see the restaurant on the right hand side. A timeless Spanish bar and restaurant with traditional Spanish dishes. Real Spanish décor bottles of wine suspended from the ceiling, wall picture tiles. We've ordered plenty of Paellas here and they're always delicious. A popular place at lunchtime with local business people. Book the Paella beforehand and tell them what kind you want (eg. Valenciana, Mixta or Marinera). - Tel: 965832460
Restaurante Trattoria Antica Roma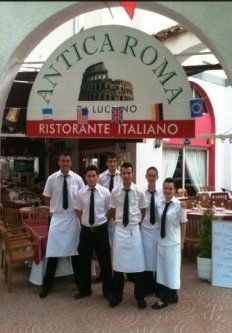 On the corner of Pintor Sorolla and Blasco Ibañez a large airy Italian restaurant with well priced typical italian dishes. A convenient place to visit but sometimes over busy with slower service in summer. - Tel: 965874054
Pizzeria Mama Leone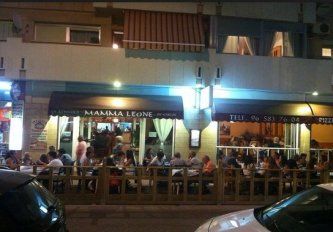 Super pizzas at unbeatable prices (€6) served in a friendly family atmosphere.and mostly always full. A restaurant-pizzeria with a bakery service, breakfasts, pizzas, pasta dishes including take aways, an exterior summer terrace and large dining room. They've been in Calpe for more the 20 years. C/ Blasco Ibanez. Tel: 965833161
Porque No?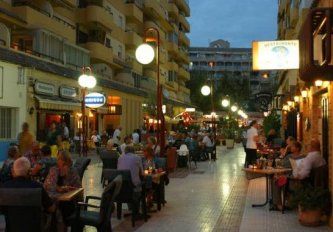 Porque No? Why Not? A Spanish name but actually a Dutch restaurant frequented for years by the foreign community and with an outside terrace in the C/Jardin pedestrian street. Special price early visitor menus - Tel: 965838737
Steakhouse Calpe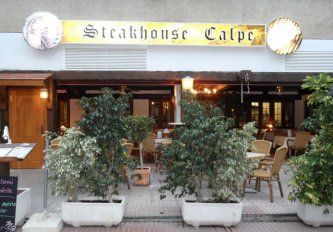 In Calle Pintor Sorolla at the end of Calle Jardin. This German owned restaurant offers a buffet style selection of fine grilled and roast meats with accompaniments, and is often fully booked. The speciality of the house here is goose highly recommended, with maybe and Apfelstrudel to finish Go here even if it's just for the goose you will not be disappointed. - Tel: 965836610
Casita Suiza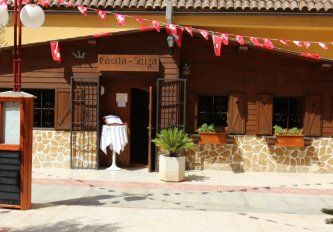 Also situated in Calle Jardin in Apolo III, you can't miss this one with a Swiss wooden chalet frontage impressive for a restaurant and inside the theme is carried forward. It's just like being in an Swiss Alpine village. A nice all-round restaurant featuring the Bratwurst and Roestli that our Swiss friends can't do without. Booking is essential if you want the fondue. - Tel: 965830606
Restaurante La Fosa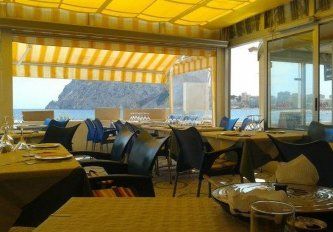 A restaurant in a lovely situation on the promedade, with a big sunny terrace and spectacular views to Levante beach and the Peñon de Ifach. Not the cheapest menu (€15) but it does include bread allioli and half a bottle of wine and it's a popular place with repeat summer visitors and residents. Good food and always a friendly welcome but maybe a better Paella elsewhere. - Tel: 965835324
Chino Imperial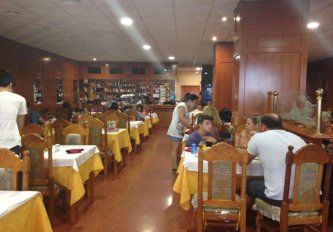 In Avenida Masnou up from the Cultural Centre at the top of the hill on the left. This is Calpe's most popular Chinese restaurant with locals, residents and visitors and offers a nice fresh selection of Chinese dishes with fast service and amazing prices. Example: a large dish of prawn Chow Mein with white rice, prawn crackers and a bottle of mineral water for €6.50. They're also friendly and remember their clients so no wonder they're always full. Avenida Masnou Tel: 96 504 6622
__________________________________
Calpe has plenty of low priced "Menu" type restaurants for midday meals like the popular El Roble in C/Blasco Ibanez (parallel to C/Jardin, Apolo III) or you could try the great value, Nou Mejias behind the Guardia Civil on avenida Masnou, which is the place for a varied daily three course menu or generous tapas with a caña (glass of beer).
Only restaurants are listed that upon our visits were worthy of a return visit, if you have any problems with any of our mentioned restaurants, please advise us through:
Dennis Oldfield or Mark Baraniecki c/o Miró Inmobiliaria (info@inmocostablanca.com)
Extra reviews kindly provided by head chef César López Sainz (cesarlopezsainz@gmail.com)