Benissa
Benissa, history, nature, gastronomy and fiestas.
Benissa is one of the oldest towns on the Costa Blanca, located at 275m above sea level and full of pleasant surprises. A quiet stroll through the ancient, well preserved town centre will enable you to discover a rich array of monumental buildings and cultural references that form part of Benissa's history.
Let yourself be dazzled by nature as Benissa brings together mountains and the sea. Terraced vineyards and a scattering of green palm trees take you to Benissa´s 4 km of coastline, interrupted by cliffs and rocks, hidden coves and tiny bays. La Fustera, Les Bassetes, Abogat, Pinets, Baladrar and La Llobella are part of this stretch of coast which is like an ecology path along the Mediterranean, where natural resources and scenery have been left intact.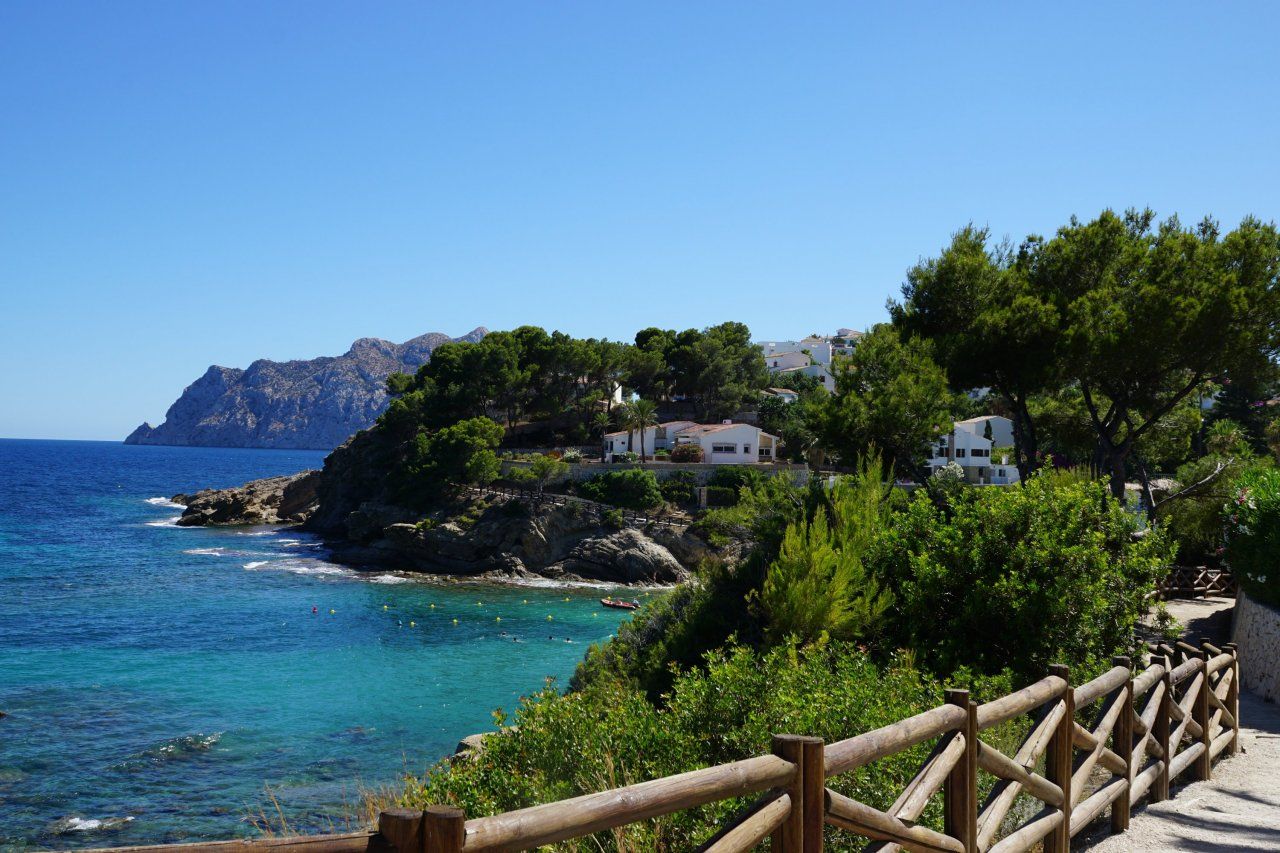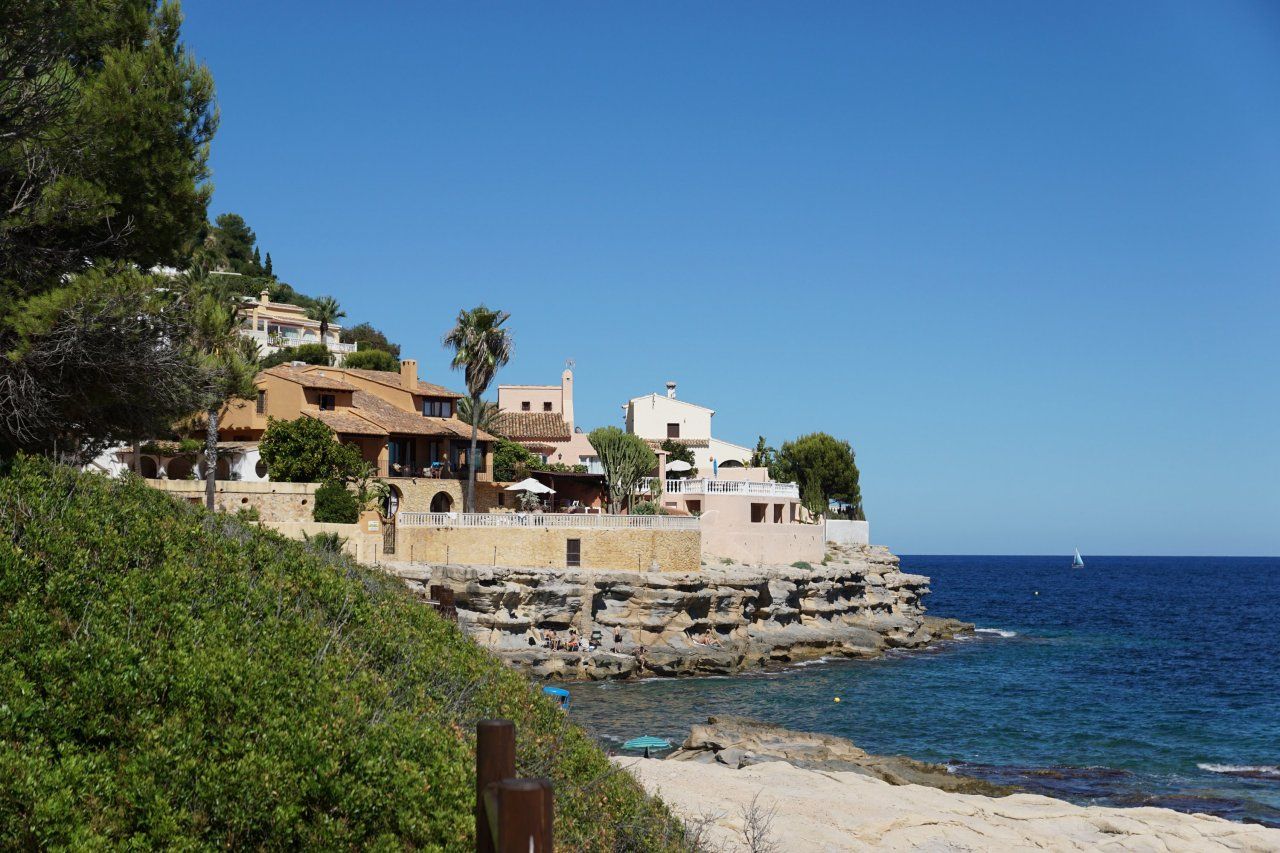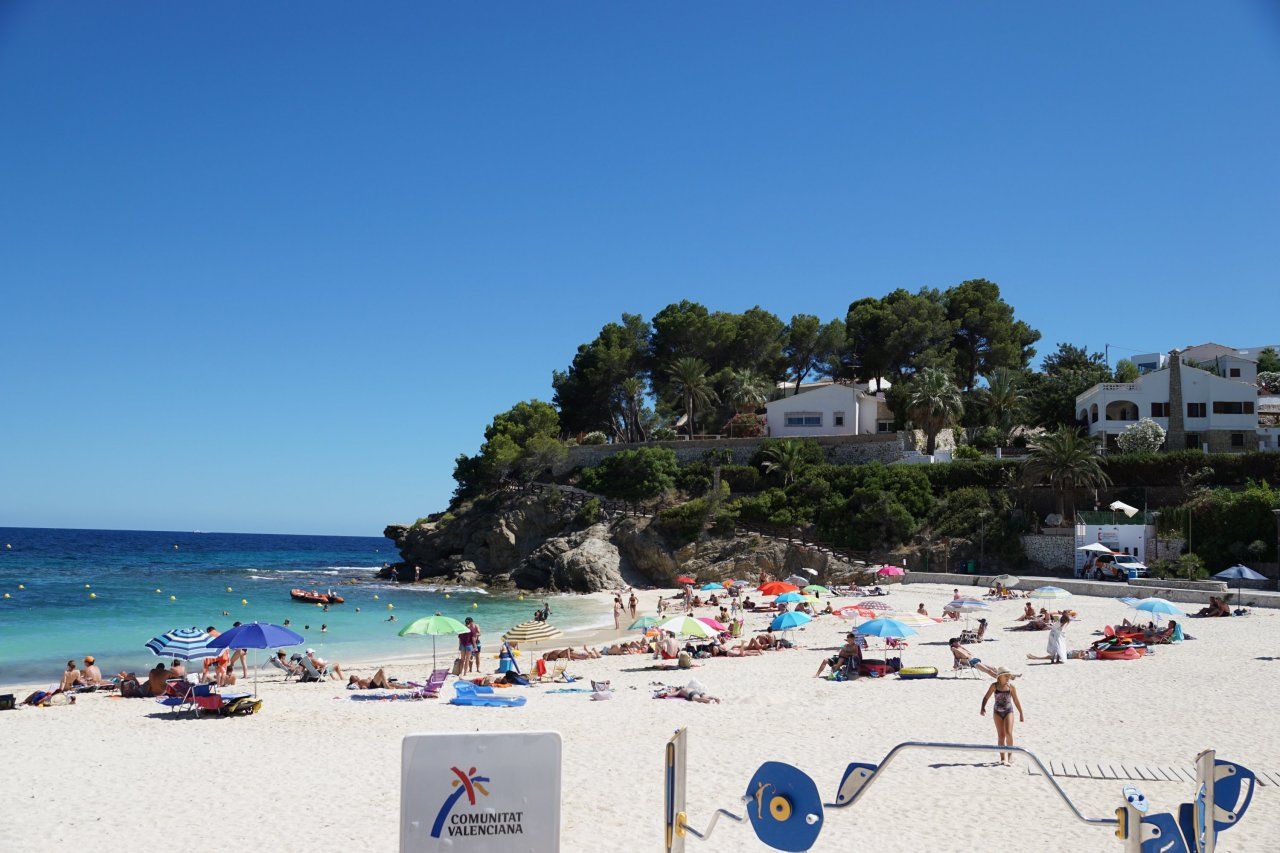 Benissa facts and figures:
Inhabitants: 9.500
Access: Motorway A7 exit 62 Benissa/Teulada. National N332 passes through the town. Alicante airport "El Altet" 70km. Light railway "Trenet de la Marina" Denia - Alicante.
Nature: Benissa is a hilltop town against the backdrop of the Bernia mountain range (1.129m). Mountain paths, notably the PR V7 around the Sierra Bernia, vineyards, olive and almond groves. A 4km coastine of rocky natural bays and coves.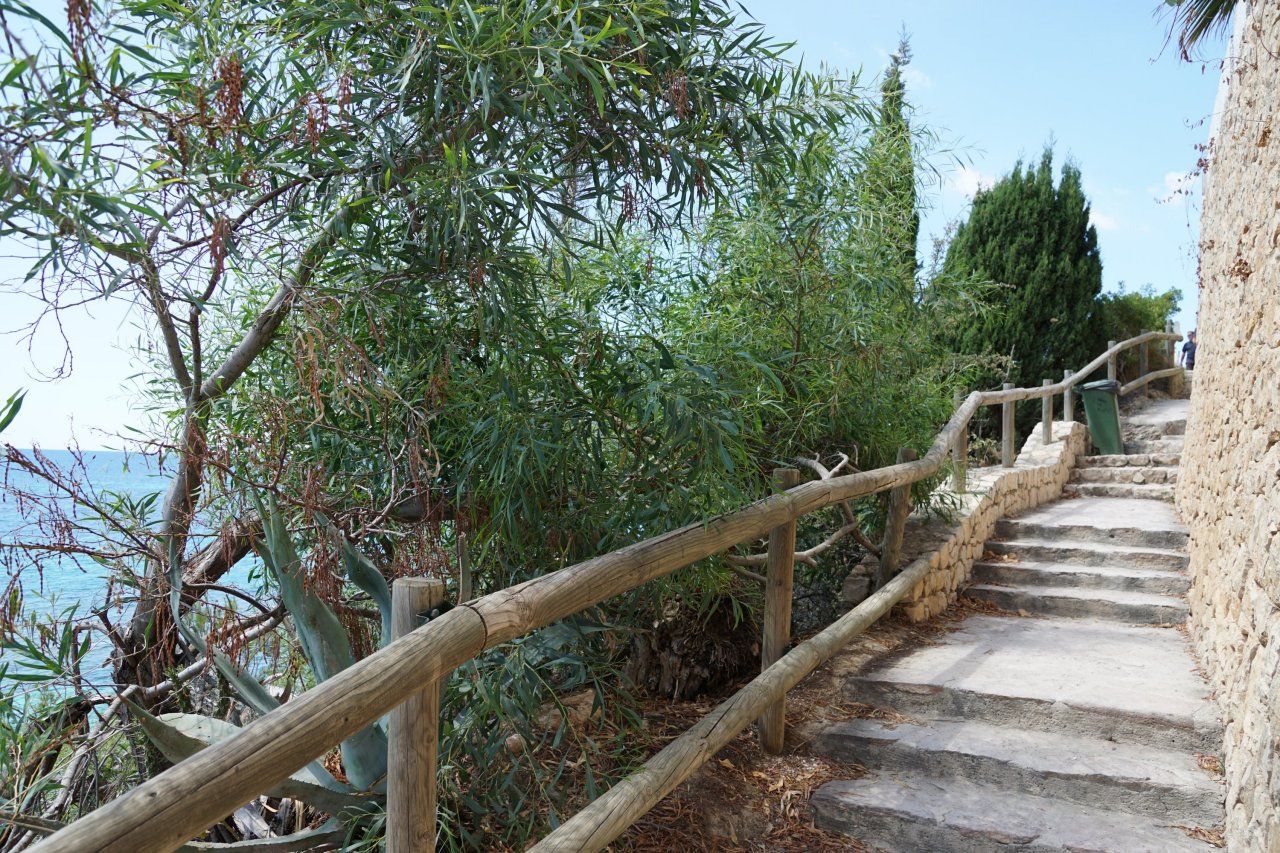 Restaurants and Specialties: Bar Cañis in Benimarco (Paellas on a terrace with panoramic views over the coast), Al Zaraq, Lebanese (on the N332 2km on the right before Benissa from Calpe), Casa Cantó, traditional Valencian (entry of Benissa from Calpe), Casa del Maco (French/Belgian in an old Farm house on the Lleus road). Traditional dishes of Benissa are "Tomates Rellenos" and "Mullador" - both with Tuna, and locally made sausages which are bought all over Spain.
Sports: Golf - Golf Don Cayo with panoramic views of the mediterranean. 3078m, 9 holes, par 36. Urbanization Sierra de Altea. Club de Golf Ifach with panoramic sea views from the clubhouse. 3406m, 9 holes, par 60. Urbanization San Jaime. Altea Hills Tennis Club. 4 clay courts open to the public. Mountain Walking - The "Costa Blanca Mountain Walkers". Twice a week with an easier walk on Saturday.
Benissa Fiesta calendar: January 5th - The Three Kings. Arrival of the three kings with the children's presents. Easter week - concerts of religious, classical and traditional music. 4th Sunday in April - Fiesta of the Patron Saint of Benissa, Purissima Xiqueta. Crowning of the Queen of the Fiesta. Bull running. Music and fireworks. Special days e.g. the "dels Fedrins" (unmarried people). Weekend nearest to the 29th June - Moors and Christians festival in memory of the Moorish/ Christian wars. There are also local fiestas such as the Santos de la Piedra (Lleus village, August) and Santa Barbara (Partida Pinos, August).
History: Prehistoric rock paintings in Pinos show that the area was inhabited from the earliest times. The town of Benissa was founded by the Moors ( Banu-Issa ) as were the surrounding villages. After the Christian reconquest and the expulsion of the Moors in 1609 the town was settled by people from the Pyrenees, Catalonia and Aragon. The medieval town centre has been largely preserved with it's ironwork balconies and heraldic shields. A notable building is the Palacio de los Torres-Orduña, now a cultural centre and library. Benissa has a strong Catholic tradition with a Franciscan seminary that has educated many Franciscans followers throughout Spain and a large NeoGothic church, the "Catedral de la Marina".